Elite
Grapes: Estate organically grown Cab. Sauvignon, Cab. Franc, Merlot, and Syrah.
Vintages: 2012 and 2013
Appelation: Batroun District; Edde, Kfifane, Basbina and Andoula Villages.
Altitudes: 400-950m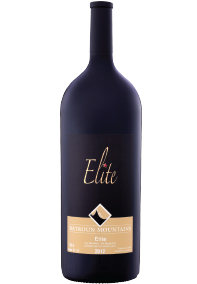 Elite is selected from our finest family reserve wines and matured for 15 months in French and American oak barrels, followed by 2 years of bottle aging. You'll discover a powerful mouth with a dense structure supported by a good acidity, and a clean nose of black fruits, blackberries, strawberry jam, vanilla and cacao.
prestige rouge
Grapes: Estate grown Cabernet-Sauvignon, Merlot, and Cabernet-Franc.
Vintages: 2012
Appelation: Batroun District, Edde and Andoula Villages
Altitudes: 400-950m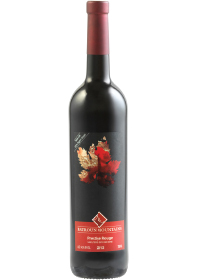 A Dark ad intense color with purple tints characterizes this wine with slightly opaque from the no fining and no filtration process.Nose from a ripe Cabernet Sauvignon contains overtones of prunes, blackberry jam, and cherries in brandy, combined with aromas from the barrel aging such as coffee liqueur,licorice and mocha. In the mouth, the clean attach is quickly followed by a nice roundness and concentrated velvety tannins. The finish is supported by the freshness of the acid balance, hints of previous wood, chlorophyll and menthol coming from the terroir, that increases while wine is breathing in your glass.
Pays De Patriarches
Grapes: Estate organically grown Cabernet-Sauvignon and Syrah.
Vintages: 2012
Appelation: Batroun District, Basbina, Jrane, Kfifane and Andoula Villages.
Altitudes: 450-950m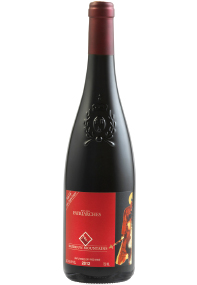 Deep intense color with ruby tints. The nose is a combination of cooked red fruits with overtones of strawberry jams, cloves, white pepper, leather and smoked meat. The attach is clean and round in the mouth, then it develops nicely with a clean and sharp finish with concentrated tannins and torrefaction flavors. A complex, powerful and easy drinking wine.